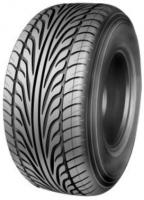 The Infinity INF 05 is a High Performance Summer tyre designed to be fitted to Passenger Car
Show All
Tyre review data from 67 tyre reviews averaging 44% over 387,897 miles driven.
Latest Group Test Results
2012 Autobild 50 Tyre Braking Test - 46th of 45 tyres
View All Tests >>
Sorry, we don't currently have any label data for the Infinity INF 05
Sorry, we don't currently have any questions and answers for the Infinity INF 05. Why not submit a question to our tyre experts using the form below!
Ask a question
We will never publish or share your email address
Top Infinity INF 05 Review
Given
53%
while driving a
Alfa Romeo
(225/45 R17) on
mostly motorways
for 12,000
average
miles
These were the best my local tyre shop had on the shelf the day I noticed I was down to 1-2mm on my old P-Zeros, so had to take them...

Overall INF-05's with 7mm+ of tread were much nicer to drive than the PZeros with
Latest Infinity INF 05 Reviews
Have you driven on the Infinity INF 05 tyre?
Have YOU got experience with the Infinity INF 05? Help millions of other tyre buyers
Good tyres, but have developed a terrible droning noise. Checked at Honda and they verified tyre noise. Very loud at speeds above 50mph. Would not recommend, sorry.
Given
90%
while driving a
Mitsubishi Evolution
(225/45 R17) on
a combination of roads
for 15,754
spirited
miles
Decided to throw a set on after talking to Nissan GTR owner. Sceptical at first as this car is driven hard in all conditions.4 x fitted,balanced and aligned here in for $475. Have been on for just over 12mths now and have not one bad word to say about them.Have handled all conditions above expectations and outperformed the last Bigger Brand easily.Why would I go back to shelling out over 3k on the last set...never. The biggest surprise is the low feedback from the tarseal and this is when pedalled above 200. Wear is barely noticeable and this was also reported by the GTR owner...he went out to try and destroy them...extremely hard wearing.Will be stacking another set in the shed for the "JapJet" and going Infinity for the rest of my wagons.
Renault Megane
(205/50 R16) on
a combination of roads
for 43
spirited
miles
Great tires. Came on a Renault Megane that I purchased 3 years ago. Just changed them after 70,000 km. Great tires. Live in Ecuador where it rains ALOT. And I can fly by other drivers with ease. Even after the 70,000 I put on them. Will miss them. Bought SportConti 2. Lets see how these hold up. Hoping for the best.
Given
10%
while driving a
Audi RS3 8V
(225/35 R19 W) on
a combination of roads
for 200
average
miles
First review I've ever left. These tyres are that BAD I need to write a review. I purchased two rear tyres and honestly I pulled over to check if the wheels were tightened correctly, the back end of the car was sliding horrendously. If you like drifting then these are the tyre for you. Honestly that bad
Given
33%
while driving a
Ford ST TDCi Estate
(225/40 R18) on
mostly town
for 12,000
spirited
miles
If you're the kind of driver that doesn't push their car you probably wouldn't notice how awful these tyres are. However if you like to press on I wouldn't touch them with a barge pole.

I can't really add much to what other people have said, they really are that bad. You have been warned!