Kormoran Road Performance
The Kormoran Road Performance is a Touring Summer tyre designed to be fitted to Passenger Cars.
Tyre Reviews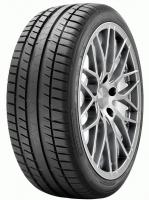 Sorry, we don't currently have any label data for the Kormoran Road Performance
Sorry, we don't currently have any questions and answers for the Kormoran Road Performance. Why not submit a question to our tyre experts using the form below!
Ask a question
We will never publish or share your email address
Top 3 Kormoran Road Performance Reviews
Given
100%
while driving a
Ford Focus mk2
(225/45 R17) on
mostly motorways
for 2,000
easy going
miles
I have driven them for a few thousand kilometers now and very happy with them. Paid 40€ per unit and everything feels good for me. I have to say that i have calm and easy driving style so i can not give a real answer about grip and performance, but for driving normally in traffic, i would recommend these.
car: Ford Focus 1.6 74kw
Ford
(215/55 R16 W) on
a combination of roads
for 8,000
easy going
miles
I have these tyres for about 8000 km and 8 months on a Ford Mondeo mk4 1.8 tdci.

On dry roads they behave very well. Low noise and great grip with great cornering stability.

On very wet roads the feel on the driving wheel is light. I drive more carefully then.

The tires were made in Czech Republic.

They cost the same as Chinese tires but I feel more secure with Kormoran as a budget buy.

They already have a bit of wear on them. Perhaps they will last 50.000km.
Bought them for 30€ ea in 2019, first look was cheap, but after some time I changed my mind, still kormoran is made in the same place as Michelin tyres, so the wear off and tyre responces are too good according to price, i lasted 50k km whit one set of these, even though the tyres was still good for driving (was leaft5-6mm), but still they don't like agresive driving
Have you driven on the Kormoran Road Performance tyre?
Have YOU got experience with the Kormoran Road Performance? Help millions of other tyre buyers
Latest Kormoran Road Performance Reviews
These tires were a part of a rim/tire combo when I was shopping for rims, since they were included in the price (brand new), decided that I'll take them. Was skeptical at first, but immediately was surprised how quiet they are both at low speeds (city) and higher speeds (highway/motorway). Now, in terms of comfort they are really good, but those few times I've pushed them a little they haven't responded well, slight understeer, low confidence in the corners, might be due to my car being a heavier Volvo, but on the other hand when emergency braking was involved the ABS didn't kick in and they handled the situation very well. All in all I would say that they are more of a comfort, relaxed driving style type of tires and if you're not looking for anything more then they are the way to go. Wear is minimal, but then again, not that many kms covered this summer, so difficult to judge just yet. Notable mention that after just this summer (2021) they have started to crack at the top of the sidewall, so that's a bit of a concern for the longevity aspect.
Given
38%
while driving a
Honda CIVIC 1.6 VTEC
(195/65 R15 V) on
mostly motorways
for 600
easy going
miles
Driven for 1000 km. Very low control over the road. Flimsy feel of road. Don't feel safe driving high speed (140 km/h) Not recommended.
Given
93%
while driving a
Citroën C4
(205/55 R16 H) on
a combination of roads
for 7,000
average
miles
I've had these tyres fitted to the wife's car for about 2 years now, shes done about 8000 miles on them and they've still seem to have plenty of tread left on them especially the rears. all aspects of the tyres seem very good for the price. I don't see the need to spend silly amounts of money on tyres when these ones are more than sufficient and with the added bonus of Riken been part of Michelin and in my opinion the same quality.
Very good tyres for their price...
Riken Road Performance is very good tyres, for 40€ a one piece .
Given
46%
while driving a
Nissan Qashqai
(225/45 R17) on
mostly country roads
for 7,000
average
miles
good in the dry. frightening in the wet. wear rate seems high. cannot understand how a soft compound tyre can be so bad in the wet. tyre ride is good. but even on low revs taking off on an incine gives axle tramp.