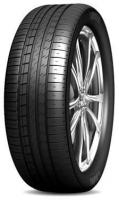 The Winda WH16 is a Touring Summer tyre designed to be fitted to Passenger Car
Show All
Tyre review data from 12 tyre reviews averaging 72% over 132,020 miles driven.
Sorry, we don't currently have any magazine tyre tests for the Winda WH16
Sorry, we don't currently have any label data for the Winda WH16
Sorry, we don't currently have any questions and answers for the Winda WH16. Why not submit a question to our tyre experts using the form below!
Ask a question
We will never publish or share your email address
Top Winda WH16 Review
Given
91%
while driving a
Skoda Octavia estate
(195/65 R15) on
a combination of roads
for 20
average
miles
A few years ago, money was tight. I told the dealer I needed 4 cheap but safe tyres. As they were a main Winda dealer, they recommended Winda and I got a great deal. The tyres have lasted well and I had no issues as I did as the dealer told, to drive at legal speeds on each road and use my brain in wet Irish weather.
Latest Winda WH16 Reviews
Have you driven on the Winda WH16 tyre?
Have YOU got experience with the Winda WH16? Help millions of other tyre buyers
Given
59%
while driving a
Subaru Forester
(235/55 R17) on
mostly town
for 32,000
average
miles
Bought the tyres by recommendation of a friend. Tyres did well considering the price. Noticeably understeers, quite long dry braking and wet braking when stopping from over 100kmph, handles and drives exceptionally well under 80kmph. Quite and comfortable provided that has soft side walls. Seen temperatures between 18C and 35C, Rain and hot sun, Never seen snow. Aquaplanes when low tread (depends on road, usually smooth roads over 80kmph) Tyres lasted for 4 years of daily driving. Developed deep cracks on all four tyres after 75% of life. Overall- good tyres for a grocery getter or for daily commute, to and from work for a calm driver. Absolutely stay away from harsh driving over 80 kmph.
Given
39%
while driving a
Audi A3
(225/45 R17 W) on
mostly motorways
for 25,000
average
miles
The worst tyre I ever had dry and wet grip awaful car constantly slips on corners and a lot of esp activation when accelerating or cornering and I've got only 110hp audi. Wouldn't recommend to anyone with more than 25hp car as car slides even at 25mph when drizzle and going through roundabout! Don't buy it it unless you don't care about safety and you just want cheap and long lasting tyre because they are vary cheap and now I've done more than 25k and still looks like new!
had them for almost 20000km now, those tire are still like new. They are very quiet and respond very well when stopping
Given
87%
while driving a
Dodge Charger SE 300hp.
(225/45 R17) on
a combination of roads
for 15,000
easy going
miles
Bought them couple of week before, for the price those tires are unbelievable. They perform so well in wet and dry. Being in Canada and how fast the weather change, those tires are treating me good so far. Highly recommend them
Horrible tyres. Wheel spin in wet. No grip on snow. Slid at 5mph. Should be banned in winter. Do not use. Dangerous. The difference when I changed tyres to premium brand all season tyres was night and day difference. Do not buy these. Truly the worst tyres ever in 30ish years driving.