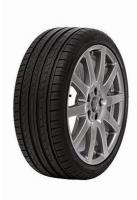 | Size | Fuel | Wet | Noise | Weight |
| --- | --- | --- | --- | --- |
| 205/55 R15 88V | E | C | 71 | 8.50kgs |
| 195/45 R16 84V XL | E | C | 71 | 8.14kgs |
| 195/50 R16 88V XL | E | C | 71 | 8.00kgs |
| 225/50 R16 92V | E | C | 71 | 10.00kgs |
| 185/55 R16 83V | E | C | 71 | 8.00kgs |
| 195/55 R16 91V XL | E | C | 71 | |
| 215/55 R16 97W XL | E | C | 71 | 9.50kgs |
| 215/55 R16 97V XL | E | C | 71 | |
| 225/55 R16 99V XL | E | C | 71 | 9.00kgs |
| 215/40 R17 87W XL | E | C | 71 | 9.00kgs |
| 215/45 R17 91W XL | E | C | 71 | |
| 235/45 R17 97W XL | E | C | 71 | |
| 245/45 R17 99W XL | E | C | 71 | 11.00kgs |
| 205/50 R17 93W XL | E | C | 71 | 9.00kgs |
| 225/50 R17 98W XL | E | C | 71 | 10.00kgs |
| 205/55 R17 95W XL | E | C | 71 | 9.50kgs |
| 225/55 R17 101W XL | E | C | 71 | |
| 255/35 R18 94W XL | E | C | 71 | 11.00kgs |
| 225/40 R18 92W XL | E | C | 71 | 10.00kgs |
| 245/40 R18 97W XL | E | C | 71 | 12.00kgs |
| 235/45 R18 98W XL | E | C | 71 | 11.00kgs |
| 255/45 R18 103W XL | E | C | 71 | 13.00kgs |
| 235/50 R18 101W XL | E | C | 71 | 12.30kgs |
| 215/35 R19 85W XL | E | C | 71 | 9.45kgs |
| 245/35 R19 93W XL | E | C | 71 | 11.00kgs |
| 255/35 R19 96W XL | E | C | 71 | 12.00kgs |
| 225/40 R19 93W XL | E | C | 71 | 10.00kgs |
| 245/45 R19 102W XL | E | C | 71 | 12.00kgs |
| 255/35 R20 97W XL | E | C | 71 | 12.00kgs |
| 295/35 R21 107Y XL | E | C | 71 | 16.00kgs |
Questions and Answers for the Hifly HF805
2018-03-18 - 235/40 R18 Challenger DSRT`s on a 2008 Mondeo 2.0 petrol.. What`s the correct tyre pressure? Have tried 28 psi front and 32 psi Front ( as recommended by Ford ) and none of these pressures give correct wear. Always end up with excessive wear in the center of tread?
Tyre pressures are manufacturer dependant, so the correct tyre pressure is set by the vehicle manufacturer. That said, centre tread wear usually indicates overinflation.
---
2019-10-24 - Is the Hifly HF805 tyre suitable for gravel roads, all terrain?
The HF805 is a summer tyre, so while it can be used lightly on gravel, it is not recommended to fit it if you'll spend a lot of time off road.
---
Ask a question
We will never publish or share your email address
Top Hifly HF805 Review
Given
79%
while driving a
Honda Integra R DC5
(225/45 R17) on
mostly town
for 40,000
spirited
miles
Have 205 55 R16 fitted to my Integra.
I avoid hard braking but love cornering at speed. I inflate my tyres to 38PSI front and 36PSI rear.
I've managed to get 40,000 miles or 65,000km from my set of Hifly HF805s. I believe they'll make it to 80,000km.

So far, I can see a lot of negative comments about these tyres... maybe because they're Chinese and it's ok to vent racist comments about anything Chinese. Maybe it's the car... like the guy whose Yaris is spinning it's front wheels.

The HF805 is a summer tyre. There's no ice in summer.

On dry and wet, braking and cornering are absolutely excellent. The performance is actually amazing. Durability has been great.

I'm surprised at the number of ignorant people who think tyres are made with secret recipes that only some manufacturers know.

If I use a slick tyre in the wet, it doesn't matter whether it's a Michelin or a Pirelli. If it's a soft compound it's going to give better grip but wear faster than a hard compound. Wider tyres give better lateral grip. Thinner side walls give better handling but are harsher.

The HF 805's pattern, compound are more than appropriate for the list of ordinary cars I've seen in this thread.
Latest Hifly HF805 Reviews
Have you driven on the Hifly HF805 tyre?
Have YOU got experience with the Hifly HF805? Help millions of other tyre buyers
Good tyre for dry weather with good wear BUT I truly NOT recommend this tyre for wet! If you want to stay alive don't drive in wet with this tyre. I had: front 225/45/17 rear 245/40/17
Given
46%
while driving a
Alfa Romeo 159
(225/45 R17) on
a combination of roads
for 5,000
spirited
miles
I am on my third set of 4 tyres and these tyres, for a very good price, are ok but you can do so much better for an extra few pounds. Dry handling is ok abait the tyre walls are soft, wet handling when worn in is acceptable although braking distances are extended. The Hi Fly's will wear quickly depending on your car and driving style, when worn in the wet these are dangerous, at 70 mph on a wet motorway the rear aqua planed and very nearly lost control, when new this is not an issue. I am not purchasing these again this time. On my old Golf GTI's, Sciroccos, and Alfas I used to use Falken as the best mid priced brand, Falken are no longer a mid but premium brand and for FK510 we are looking at £450 fitted, after speaking with Micheldever Tyres ( UK distributer of many brands inc Falken) they advised Kuhmo 71 would be a good choice but I didn't like them. So after many years of using performance tyres this is my list of good performing tyres at a decent price, most expensive first (225/50/17y xl). 1. Nokian Z line (Now Nokian Powerproof) £100/£105 fitted. 2. Falken FK453 (now would be FK510, the ZE914 wasn't bad either. 2. Fulda Sport Control. £100/£105 fitted 4. Debica Presto UHP 2 (Goodyear) £85 fitted. 4. Sava Intensa UHP (Goodyear, so little between the two). £85 fitted 4. Roadstone Eurovis 04 (Roadstone made by Nexan. Really good for the money and would buy again). What have I just ordered for my car, Debica Presto UHP 2.
Given
49%
while driving a
Audi A4
(245/40 R18 W) on
a combination of roads
for 12,880
average
miles
I put these tyres on my 2017 Audi A4 lasted 20729 km of which 2 was on the replacement indicator and 1 rear could not be balanced. Installed Michllen pilot 4 and extremely pleased so far
Given
40%
while driving a
Holden Commodore VE
(275/30 R20 W) on
mostly town
for 0
average
miles
Had them fitted to the rear of my Holden VE SV6. I live in Auckalnd, New Zealand. the rears wore out with in a year having them fitted (came fitted with vehicle when purchased). They're on a daily vehicle, driven to work and home 15-20min max driving, by the time I changed them. The majority of the tread was gone. Driving in the wet, felt like it was going to kick out on certain road surfaces, mainly the smoother roads it would slightly slide.
I've had budget tyres on my vehicles over the years, these would have to be the worse due to them wearing out very fast and being dangerous in wet conditions. If you're on a tight budget, purchase at your own risk.
Given
81%
while driving a
Lexus Rc 350
(265/35 R19 V) on
a combination of roads
for 10,000
spirited
miles
I had Bridgestones which were factory fitted on my Lexus RC350 F sport. At almost $450 each, I got 2 HIFLY' 805 plus $150 change for the price of 1 Bridgestone. I only changed the front 2 as typically you get what you pay for. I can't fault them after about 15,000kms travelled already. They still look new except where I smacked one against the kerb but the tyres are always inflated correctly (Lexus has tyre pressure sensors) and I push the car hard sometimes. Road noise is maybe marginally higher but there is no compromise to handling in any conditions.