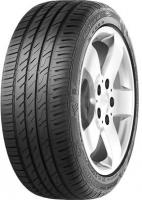 2020 Tyre Tests

2019 Tyre Tests

2017 Tyre Tests

2016 Tyre Tests
Sorry, we don't currently have any label data for the Viking ProTech HP
Questions and Answers for the Viking ProTech HP
2017-12-31 - The tyre ratings for this Viking Protech HP are higher than the Michelin PilotSport 4's and the Goodyear Eagle F1 Asym 3 - so it would seem this is a better tyre all round? Is there any reason i should be choosing the Michelin or Goodyear over these as the Viking is described as a budget tyre, and didn't come up as one of recommended tyres for my BMW over the big brands despite having better ratings?
The Michelin and Goodyear will be better tyres. This Viking ProTech HP only has 4 reviews, which we don't consider to be enough reviews to have a good representation, plus it has not been featured in any tyre tests. It might represent excellent value for money though.
---
Ask a question
We will never publish or share your email address
Top Viking ProTech HP Review
Given
100%
while driving a
CitroŽn C4
(225/45 R17 W) on
a combination of roads
for 400
spirited
miles
I bought these tyres a few days ago. They are fitted in place of Uniroyal M&S 66 winter tyres. Instantly I noticed they absorbed road bumps much better and transformed the handling of my car on fast bends and tight roundabouts. They are also quiet on motorways and feel altogether better than my previous summer tyres, Michelin Primacy HPs. I cannot yet speak about their wear characteristics. So far, I am very happy with them and delighted with my purchase. When they were balanced, after being fitted to the wheels, they needed almost no weights. The fitter said they were perfect from his point of view and it was obvious that they were from the Continental stable.
Latest Viking ProTech HP Reviews
Have you driven on the Viking ProTech HP tyre?
Have YOU got experience with the Viking ProTech HP? Help millions of other tyre buyers
Good quality and performance to an outstanding price.
Given
27%
while driving a
Opel insignia
(245/45 R18 W) on
a combination of roads
for 5,000
average
miles
Would not recommend or buy again. Poor feedback, unstable above 90km/h. Got rid of them after 5000 km.
Very surprised with these tires, the only negative excessive noise, for everything else very well. They have a fairly firm flank and a good dry and wet grip.
Given
83%
while driving a
Skoda Octavia
(225/45 R17 W) on
mostly town
for 12,000
average
miles
Driving on this tires is real nice.
Are a little bit noise, but handling and comfort of ride for the price are real good.
Tires worn out about 1.5mm in 12000 miles mostly town roads.
On motorway are good also.
PROS: Handling, conform of ride, long lasting, good handling on wet roads.
CONS: A little noisy at speed over 130 km/h and fuel efficiency.

Great quality tires for the price!
Given
86%
while driving a
Jaguar XJ6
(255/35 R20 W) on
a combination of roads
for 24,000
average
miles
Have fitted the Vikings (255/35/20) to Jaguar XJ Sport for the past 4 years. They last amazingly well (compared to some well know and more prestigious brands), they perform equally well and are an absolute bargain. Be in no doubt, this is a top quality tyre, produced in a new factory in Germany owned by Continental.