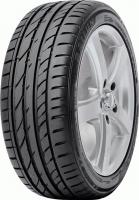 The Sailun Atrezzo ZSR is a Ultra High Performance Summer tyre designed to be fitted to Passenger Car
Show All
Tyre review data from 31 tyre reviews averaging 79% over 271,500 miles driven.
Latest Group Test Results
2019 Summer 53 Tyre Braking Shootout - 48th of 45 tyres
View All Tests >>
Sorry, we don't currently have any label data for the Sailun Atrezzo ZSR
Sorry, we don't currently have any questions and answers for the Sailun Atrezzo ZSR. Why not submit a question to our tyre experts using the form below!
Ask a question
We will never publish or share your email address
Top Sailun Atrezzo ZSR Review
Given
81%
while driving a
Honda Accord Euro
(225/45 R17) on
mostly town
for 5,000
average
miles
This is a second review to correct a mistake done on the previous review of mine, if you see below there is a review stating driving a "BENTLEY".

Obviously it's a mistake as my car is a Honda Accord Euro. And since I revisited the same comments apply more or less as in the previous review of mine while having done 5000 miles.

Next change I may revert to the Z4+AS model from Sailun, their main advantage is economy , main drawback the noise
Latest Sailun Atrezzo ZSR Reviews
Have you driven on the Sailun Atrezzo ZSR tyre?
Have YOU got experience with the Sailun Atrezzo ZSR? Help millions of other tyre buyers
Given
85%
while driving a
Ford c max
(215/50 R17 V) on
a combination of roads
for 500
average
miles
Bought these from national as they had 10% off making them cheaper than the radial champiro tyres fitted,on my focus cmax they are at least as good and wet give good grip better imho than the radial champiro fitted when I bought the car,would buy again and they were just over £70 each fitted and better value and grip than plenty of dearer tyres.
Great in the dry. Just as good as the dearer ones I've had. Ok in the wet. But careful at roundabouts With car with LSD. Im always little cautious in the wet. I Can't say road noise, I have a noisy exhaust. Maybe a tad firmer ride. Have lasted longer than Continentals And about the same as Michelin.. But at under half the price.
Pray it doesnt rain or even be wet, they become deadly, they are reasonably quiet and comfortable They only lasted 15k but was thankful so I could get rid of them They spin with any moisture around and I drive like a pensioner
Okay so don't get me wrong my review is pretty harsh comparing to the best of the best ie a tyre that is almost three times the price the pilot sport 4, and thus enough is said. Drives hard on my lancer has survived 15 thousand very very hard mountain kilometres and yes they are still good for street for ages to come but U have worn out the outer shoulder so guess what. I'm buying the same tires again! Love em no regrets