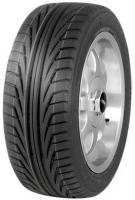 The Wanli S1088 is a Touring Summer tyre designed to be fitted to Passenger Car
Show All
Tyre review data from 83 tyre reviews averaging 43% over 653,289 miles driven.
Sorry, we don't currently have any magazine tyre tests for the Wanli S1088
Sorry, we don't currently have any label data for the Wanli S1088
Sorry, we don't currently have any questions and answers for the Wanli S1088. Why not submit a question to our tyre experts using the form below!
Ask a question
We will never publish or share your email address
Top Wanli S1088 Review
Given
96%
while driving a
Mazda cx5
(265/65 R17) on
a combination of roads
for 12,000
spirited
miles
I am surprised at all the negative reviews that Wanli is receiving. Because I have been using Wanli tires for quite some time already. So far, it has actually performed better than what I expected, given that they are cheaper than other tires. But they have good grip on the road, especially in the Philippine's road condition, where there are so many bumps and traffic is horrible. Grip is very good on both wet and dry road, considering that I like to speed up and then use sudden brakes whenever I need to. I will buy Wanli tires again. They are performance tires and not to mention, they are affordable too!
Latest Wanli S1088 Reviews
Have you driven on the Wanli S1088 tyre?
Have YOU got experience with the Wanli S1088? Help millions of other tyre buyers
These tyres are great on the front only of a roadster with RWD. Nowhere else. Underrated, mostly misplaced on wrong cars and at the rear.
These tires are gaining much popularity now. I have my vintage Mercedes and I mostly change my tires with Wanli. They fit my budget well, and they run pretty smoothly. Not much issues. I am a loyal buyer to this brand because they're really great, with both the price and quality of the tires. I also heard from the tireman that their technology is from the U.S. but produced in China. Maybe that explains why the quality is getting better but the price stays affordable.
Given
100%
while driving a
Toyota FJ Cruiser
(225/45 R17) on
mostly town
for 0
average
miles
I love how these Wanli tires allowed me to save up 10x more. Quality is very okay for it's price. Would recommend these over other brands especially for normal and casual daily city driving! You won't be needing to spend much when it's just city driving. Wanli tires are your best option. Don't even go with other china brands. im so satisfied with my Wanli's.
Given
96%
while driving a
Hyundai Tucson
(225/60 R17) on
a combination of roads
for 20,000
average
miles
I use 225/60R17 for my Tucson and use my car continuously on the road wherever my site visits take me in the Philippines. Because my job requires field work, I always use my car with Wanli tires. I have been using Wanli for years now and I am impressed with its performance. It has good grip and great traction. Above all, its price is well within my budget range and it lives well beyond my expectation. Thumbs up for Wanli. Highly recommended as I have tried and tested it on my own years of experience with the brand.
Bought 2 for front and two for rear for my Mercedes Benz 320CDi sport ..I have done the same as the other Merc man.... but went further and fitted four radials from a mates Merc and bingo the noise disappeared .
Don't buy these tyres the mould is misaligned if you look closely ..they are absolute rubbish ..you have been warned .. I bought 4 for my Merc E320 CDi Sport after reading spec... and the listed specs are all lies... I also had the tracking done three times !!! , changed each one with a spare thinking it was bearing noise or break issues reduced the pressure and increased the pressure but noise is still their.. the only good thing about them is they can be used as a swing in the park !!!!!!!! ..never , never , again go for a cheap Japanese tyre ..........they only know how to make paper toys !!!! ( NOT)