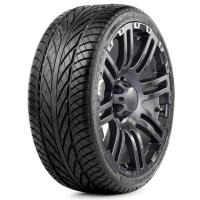 Sorry, we don't currently have any magazine tyre tests for the Goodride SV308
Sorry, we don't currently have any label data for the Goodride SV308
Sorry, we don't currently have any questions and answers for the Goodride SV308. Why not submit a question to our tyre experts using the form below!
Ask a question
We will never publish or share your email address
Top Goodride SV308 Review
Given
86%
while driving a
MINI Cooper S
(225/45 R17) on
mostly motorways
for 15,000
spirited
miles
From reading your reviews it looks like there are a lot of drivers who shouldn't be behind the wheel a lot of whiners out there

Latest Goodride SV308 Reviews
Have you driven on the Goodride SV308 tyre?
Have YOU got experience with the Goodride SV308? Help millions of other tyre buyers
Given
26%
while driving a
BMW 320i
(235/45 R17) on
a combination of roads
for 1,000
average
miles
Had them on my 91 bmw dont tack on the road car weaved in lanes high speed things got worse went back to the dealer I paid for wheel alignment rebuilt the front control arms thinking the age of the car did wheel alignment again ,started on the rebuild of the rear and swapped the wheels to my 01 bmw and what you know the same sh*t I couldnt believe it, had the tires to long to take back stay away from these tires just Dangerous only good for a bonfire
Given
51%
while driving a
Ford Kuga
(235/55 R17 W) on
a combination of roads
for 50,000
average
miles
Tire that does not fit for anything ... Totally uncomfortable, it even becomes hard and like a rock, noisy. As for safety it is medium ... Using a day-to-day driving style has medium braking distances and grip in the wet and dry both medium. Accuracy of direction and sensitivity of the road absolutely nothing. As for the wear, impressive ... I have never seen anything like it, they lasted almost 50k miles and they still rode more. replaced because the discomfort was already unbearable. I put some Nexen, a little more expensive, but a thousand times better in everything (except in the wear, I think I'll never see anything like this XD). I did not buy this tire, invest in something a little better. Believe me, the comfort of this tire is terrible ...
Given
47%
while driving a
Skoda Yeti
(225/50 R17 V) on
a combination of roads
for 25,000
spirited
miles
Inherited 4 x nearly new Westlake SV308s on my Yeti. In the dry they're passable, but forget about any kind of decent grip in wet or icy conditions. The only thing I can say about them that's positive is they never seem to wear out. I'm guessing they're cheap too, but I'm currently looking to replace all four corners with something a little more capable.
Currently 25,000 kms and not worn out yet - maybe about 2/3 worn. Came new fitted by car yard as part of car purchase. Was a cheap new tyre that I imagined would give me a couple of years mixed driving. Our car is fulltime 4wd and having a directional matched set was a bit of a punt... I really enjoy the tyres and the overall experience is great. The tyres seem to be wearing evenly and don't push the car around too much on rough city roads. I live in Christchurch NZ which was hit by a big couple of earthquakes in 2010 and 2011 - these messed up our roads and the car/tyres have coped well. I am pricing them to fit new ones when this set wears out. Would definately fit another set - the tyre price for what is delivered is great value! Have travelled all through NZ on sealed and unsealed roads, dry and wet - no problems!
Had these put on the front of my 97 prelude to replace some Kingstar k106s. Could tell as soon as I left the tyre shop that the handling was much worse. Found that the car wanted to lose control just going in a straight line on a wet road. Took the car for a hill drive in light rain. Lost control on a bend and ended up facing the other way on the wrong side of the road. Luckily there were no other cars around. Went straight back and had them swapped for some Kingstar SK10s which are 100 times better handling. Cant comment on the dry as didnt have them on the car long enough. These SV308s are downright dangerous! They look nice, but spend some more money and get something thats not going to kill you. The money you saved buying them will go towards paying for your funeral...