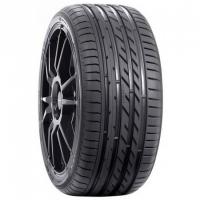 2018 Tyre Tests

2017 Tyre Tests

2016 Tyre Tests

2015 Tyre Tests

2014 Tyre Tests

2013 Tyre Tests
| Size | Fuel | Wet | Noise | Weight |
| --- | --- | --- | --- | --- |
| 215/40 R17 87W | C | A | 72 | |
| 245/40 R17 95Y | C | A | 72 | |
| 215/45 R17 91Y | C | A | 72 | |
| 225/45 R17 91W | E | A | 71 | |
| 225/45 R17 94Y | C | A | 72 | |
| 235/45 R17 97Y | C | A | 72 | |
| 245/45 R17 99Y | C | A | 72 | |
| 205/50 R17 93Y | C | A | 72 | |
| 215/50 R17 95W | C | A | 72 | |
| 225/50 R17 94W | E | A | 71 | |
| 225/50 R17 98Y | C | A | 72 | |
| 215/55 R17 98W | C | A | 72 | |
| 225/55 R17 101Y | C | A | 72 | |
| 235/55 R17 103Y | C | A | 72 | |
| 255/35 R18 94Y | C | A | 73 | |
| 265/35 R18 97Y | C | A | 73 | |
| 225/40 R18 92Y | C | A | 72 | |
| 235/40 R18 95Y | C | A | 72 | |
| 245/40 R18 97Y | C | A | 72 | |
| 255/40 R18 99Y | C | A | 73 | |
| 225/45 R18 95Y | C | A | 72 | |
| 235/45 R18 98W | C | A | 72 | |
| 245/45 R18 96Y | E | A | 71 | |
| 245/45 R18 100Y | C | A | 72 | |
| 255/45 R18 103Y | C | A | 73 | |
| 235/50 R18 101Y | C | A | 72 | |
| 225/35 R19 88Y | C | A | 72 | |
| 235/35 R19 91Y | C | A | 72 | |
| 245/35 R19 93Y | C | A | 72 | |
| 225/40 R19 93Y | C | A | 72 | |
| 245/40 R19 98Y | C | A | 72 | |
| 255/40 R19 100Y | C | A | 73 | |
| 235/45 R19 99W | C | A | 72 | |
| 255/35 R20 97Y | C | A | 73 | |
| 275/35 R20 102Y | C | A | 73 | |
| 245/40 R20 99Y | C | A | 72 | |
Questions and Answers for the Nokian zLine
2018-01-17 - Looking to replace 265/45 21 104 Dunlop SP Sport 01s on an Infiniti QX70 with something newer and better. Nokian Zline SUV and Dunlop Sport Maxx RT 2 seem about the same on eu label and reviewer scores. However, even though both are High Performance Summer tyres would the Nokian have the edge in colder temperatures and on snow ? The A/S version is US only and not made in 265/45 21 in any case.
While Nokian Tyres do specialise in winter tyres, the zLine is a UHP summer so it's unlikely to have a significant performance advantage over the Dunlop in cold / snow.
---
Ask a question
We will never publish or share your email address
Top Nokian zLine Review
Given
87%
while driving a
Peugeot 407Hdi
(215/55 R17) on
a combination of roads
for 31,000
average
miles
I have had them for 51.000km (31K miles) as my front tires of my Peugeot 407 2.0. I was a bit worried initially because I lost 2mm too quickly to my taste but then the deterioration stabilized and I had a good driving experience in all conditions (particularly with rain). After 51K kms the tires are
Latest Nokian zLine Reviews
Have you driven on the Nokian zLine tyre?
Have YOU got experience with the Nokian zLine? Help millions of other tyre buyers
I purchased them to replace Michelin Primacy... and it was mistake. Wet performance is extremely poor on these, and I will recommend anyone to stay away from these as on wet they are for brave people. They glide on little wet. They are ok on dry, but I expected much more from Nokian, especially from they elevated prices. Unfortunately Nokian is known to be well in tests and poor in real life. If I would new it before purchasing, I would buy something else. Good that they discounted this model, I do not know how current are performing, but never more Nokian for me.
Given
79%
while driving a
Renault Megane RS250
(225/35 R19) on
a combination of roads
for 10,000
spirited
miles
Great int he wet, little soft in dry
Given
86%
while driving a
BMW 523i tourer
(225/55 R17 W) on
a combination of roads
for 8,000
average
miles
#2# I fitted these tires to replace the previous very good Nokian G2. I noticed immediately also a good field in dry and wet conditions. I was impressed by these tires I had essentially chosen for the very low price. The only flaw I noticed is that they seem a bit too soft. High comfort level for low price.
I just can't score these any higher. I have them on a 2006 Saab 95 Aero Combi and I got 30,000km from them which is the most I ever got on that car. I always used Goodyear Eagle F1s on it before but they were getting very expensive so tried the zLine. In the wet they are so much better than the Goodyear, the water they throw up is massive compared to the Goodyear F1 and they actually aren't bad in snow either. I found their ability to hold air much better too, I check my pressure twice a week and they may drop 1psi in a month where the Goodyear may drop that in a week. Don't get me wrong, the Goodyear Eagles are fantastic but they aren't as good as the Nokian zLine. The most mileage I got from a tire on my Saab was around 11,000km until I got the Nokian tires. In the dry they are very good, great feel and they wear better than anything else I've had, they wear perfectly to be honest. I live in Ireland and the roads here are probably the worst in Europe I reckon, the motorways are good but noisy but they drain water here better than any other European motorway. Some reading this might say I'm over stretching this review but seriously, the Nokian zLine is THE BEST tire I have ever used.
I use the 225/40/18 on a remaped Ford Mondeo 2.0 tdci with 8.5j rims. Comparing them to my 'ex' tires (Falken Ziex 914 EcoRun 205/50/17 on 7.5j rims ) I can say the following after 3.000 km:
- 1 mm is gone already, I don't do street racing . I hope that the wear does not continue at this rate.
- the sidewall is not that good, when coming out of a corner I feel that the car is being thrown out (I did not have this feeling with the Falkens)
- they are a bit noisy
- the dry grip is pretty good, wet grip also good .

For the money (approx. 100 Euros) I would recommend them .